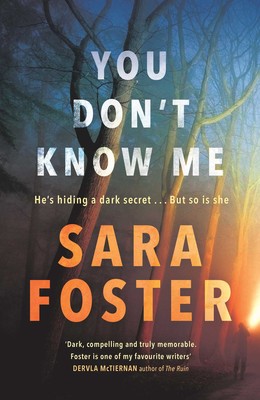 A book  I very much enjoyed this month was titled You Don't Know me, written by SARA FOSTER, who already has an impressive number of successful novels to her credit. This book is a crime novel, but full of twists and turns.. which I love!
It was a pleasure to speak with Sara, although I had to confess that reading the first part of the book made me feel uneasily that I was reading a romance (NOT my favourite genre).  However, we agreed that this was necessary to emphasise the unexpectedness and depth of the mutual attraction felt by the two main characters, Alice & Noah. Almost an instance of 'love at first sight!
Both have dark secrets they are unable to share and although this does cast shadows, it  also serves to bring them closer together. In a very clever and subtle way, the secrets ARE revealed and past personal histories explored. It was interesting to hear from Sara how her characters are created and then develop themselves in the course of her writing.
It gave me a couple of early morning and late night reading sessions before I could finish this book and could put it aside.
I do recommend it for an enjoyable and satisfying read!
YOU DON'T KNOW ME – SARA FOSTER