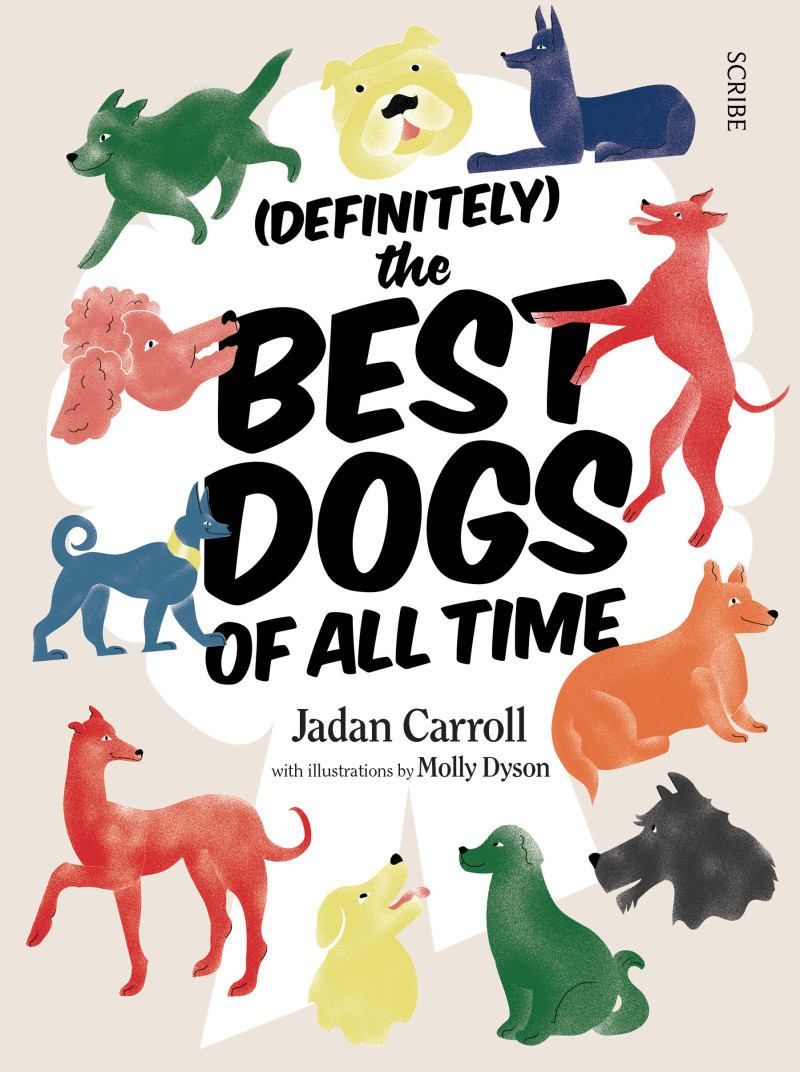 It had been a hard week for me with the death of my own old dog, but I was happy to be able to speak with the charming and whimsical young man who has written a lovely little book titled '(Definitely) The Best Dogs Of All Time'. Jadan Carroll does not own a dog himself but felt inspired to do his research and write this book.
He covers a huge range of dogs featured in mythology, history, films and real life and each is recreated by illustrator Molly Dyson. Some of the tales he tells are quite moving, others amusing.. but all are really delightful.  There are several familiar names there .. Greyfriars Bobby is one made famous by the film of the same name, but there are plenty of similar touching stories of dogs who wait .. and wait.. and wait.. for owners who are never going to return.
My own love for standard poodles was inspired by John Steinbeck's 'Travels with Charlie', tales (and tails!) of his 4000 plus miles of travel across USA with doggie Charlie as his companion. I was happy to see Charlie was included!
I really enjoyed chatting with Jadan and, when he mentioned he is looking at a sequel, I had to put in a vote for Monty the Dog Detective, created by Australian author Louisa Bennett. (I have spoken to her since and she tells me there is a new Monty due to hit the market very soon! I have passed this on to Jadan!)
This is a beautifully presented hard cover little book and I heartily recommend it as a lovely addition to any dog lover's Christmas stocking!
ANN CREBER
The Good Life – 3MDR Mountain Disctrict Radio
anncreber @ tpg.com.au