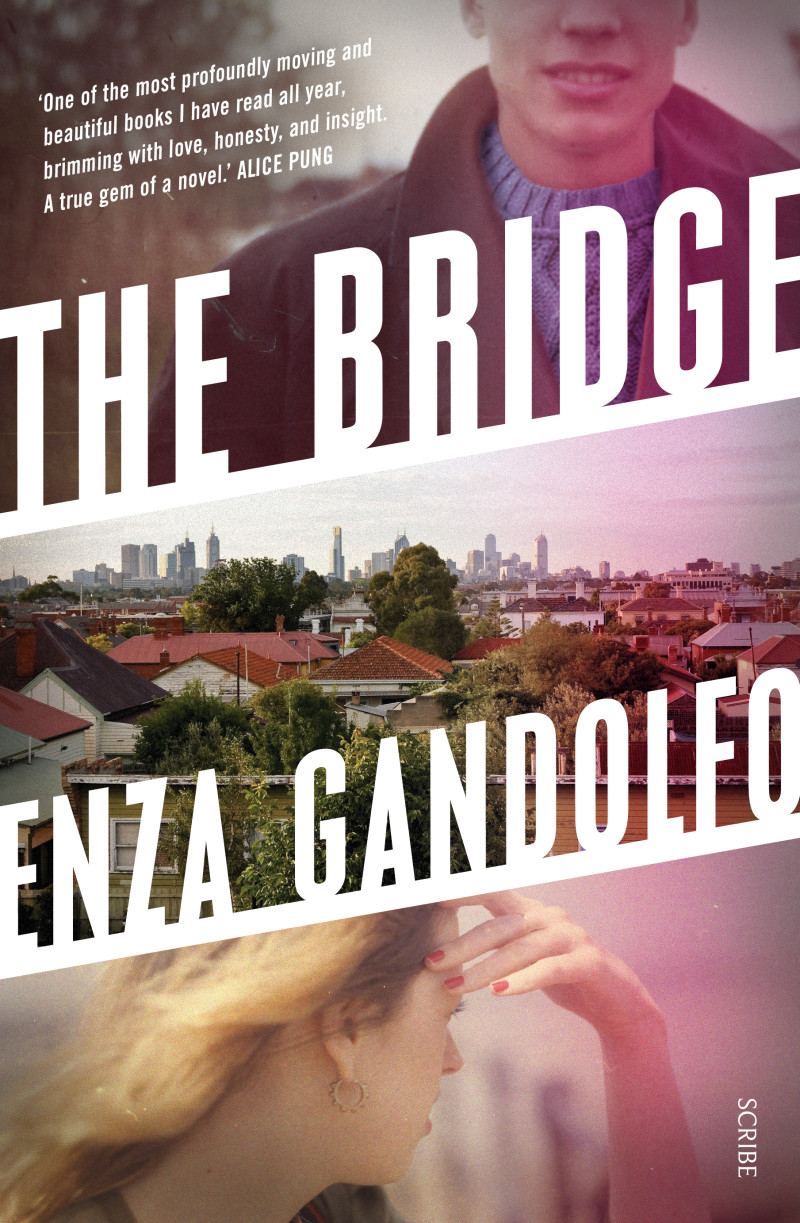 In the studio a studio interview on the 18th of June, my first guest, Enza Gandolfo, is the author of a book titled THE BRIDGE, with the historical background of a tragic incident many of us remember well.  (I remember it particularly vividly as my Dad had had a stroke the previous night and died the day of this terrible incident.)
The story of this tragedy is told initially through the eyes of a 22 year old Italian migrant, Antonello, married and a father. His personality – and his life – was changed on the day in 1970 when the partially constructed Westgate Bridge collapsed, killing 35 men. It was a day when Antonello should have been working on the bridge span himself, but his shift was changed, so he was spared death but not the terrible sense of guilt that followed.
We move forward to 2009 and meet Jo and Ashleigh, young girls from very different backgrounds but who are best friends and share their lives and their secrets until, through a series of poor decisions by different people, a tragedy occurs and one girl loses her life and the other assumes the burden of guilt and criminal liability.
She tries to escape, but her guilt follows her and changes her life and that of those around her. We share her relationship with Sarah, an older woman who is her lawyer and also something of a mentor.
We meet Antonello again, a grandfather now and with new pain in his life. This is a book, beautifully and movingly written, about love, loss, guilt and regrets.
I really enjoyed speaking with Enza, a Melbourne writer and an Honorary Professor in Creative Writing at Melbourne University. She obviously empathises very strongly with her characters and, because of this, projects their emotions so powerfully.
I highly recommend this book for thought provoking and absorbing reading.
Scribe Publishers